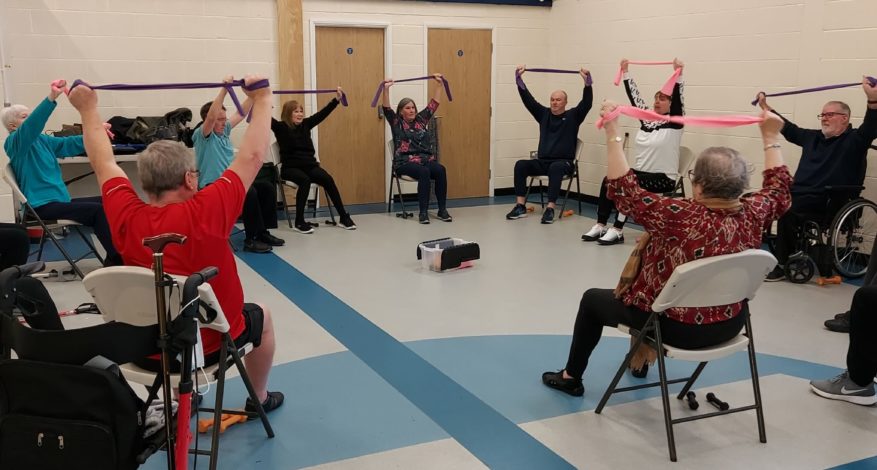 Care
T.E.A.MS
Improving well-being of MS sufferers
T.E.A.MS (Therapy, Exercise, Active, MS) provides people with MS with physical exercise, improving the mental and physical wellbeing of MS sufferers.
The Axis Foundation donated £1,400 to help T.E.A.MS purchase essential small items including a couch roll, oils, foam and half foam rollers, dyna bands as well as a massage bed.
"This funding will make such a difference to T.E.A.MS users. It will allow us to continue our work providing suitable therapies. Thank you to you and the other trustees for awarding us this grant" – Jacalyne Cebreiro, Sports Therapist, Personal Trainer and Sports Massage Therapist
Massage therapy by their qualified, experienced professionals (with 66 years experience in working with Multiple Sclerosis) is proven to help people with MS both physically (with aches, pain and fatigue) and mentally (relaxation).
More about T.E.A.MS
Everyone at T.E.A.MS has a deep knowledge and understanding of M.S. So, they provide invaluable advice and support, not only for the sufferer but for their families and carers too. And, as well as physical support like massage and exercise, the charity provides friendship and support to sufferers, offering a focus on positive living. Its overall aim is to maintain and improve both the physical and mental condition of those with MS and other similar neurological conditions
"T.E.A.MS has given me advice, exercise and true friendships that helps me immeasurably" – Emma
T.E.A.MS was founded in 2021 at the height of the COVID-19 pandemic when the restrictions of lockdown meant that therapy for MS Sufferers was even more vital.The charity is based in Brentwood, Essex where Axis works with the local council to support local residents keeping their home safe and comfortable.
More about T.E.A.MS here