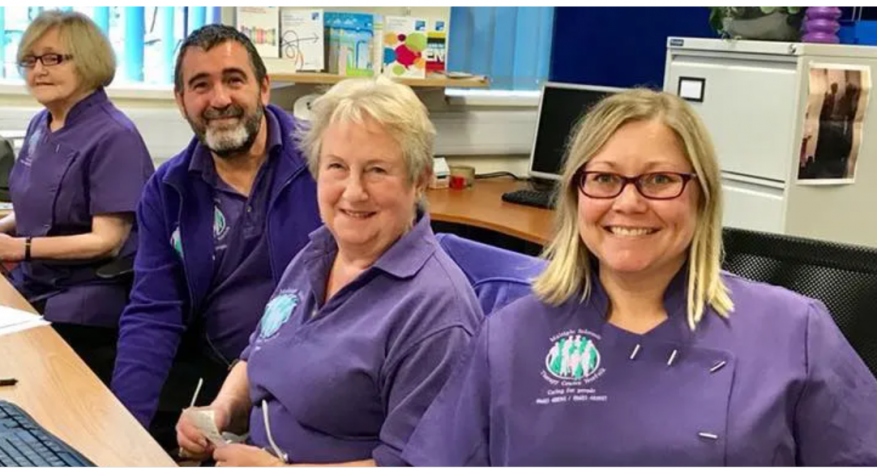 Care
Multiple Sclerosis Therapy Centre Norfolk
We purchase a vital defibrillator providing independence and confidence for MS Centre users
Multiple Sclerosis Therapy Centre Norfolk aims to provide independence to all those with Multiple Sclerosis and all other neurological conditions.
The Axis Foundation's donation of £1,500 will purchase a defibrillator for centre users: most have MS, are vulnerable or at risk. Whilst everyone benefits from the sessions here, purchasing a defibrillator will mean the centre can further fulfil their duty of care by minimising risk and increasing safety for users. Our grant will also provide training for staff in using the defibrillator.
"This Defib will make a huge difference to us, allowing vulnerable centre users feel confident in our care knowing there is a team and equipment available in the event of any emergency. This also makes the team at the centre feel confident that they can deal with possible situations and have the right equipment. We would like to say thank you too the Axis foundation for your support over the years" – Nick Petch, Volunteer Fundraiser
Our donations
This is our second donation to Multiple Sclerosis Therapy Centre Norfolk. In 2019 we donated £2,480 to help install a ramp entrance to the front of the centre which is housed in an old air traffic control tower.
More about Multiple Sclerosis Therapy Centre Norfolk
The centre offers  appropriate therapies and services including physiotherapy, yoga, Pilates, reflexology and podiatry to 400 users. There's more about their work here