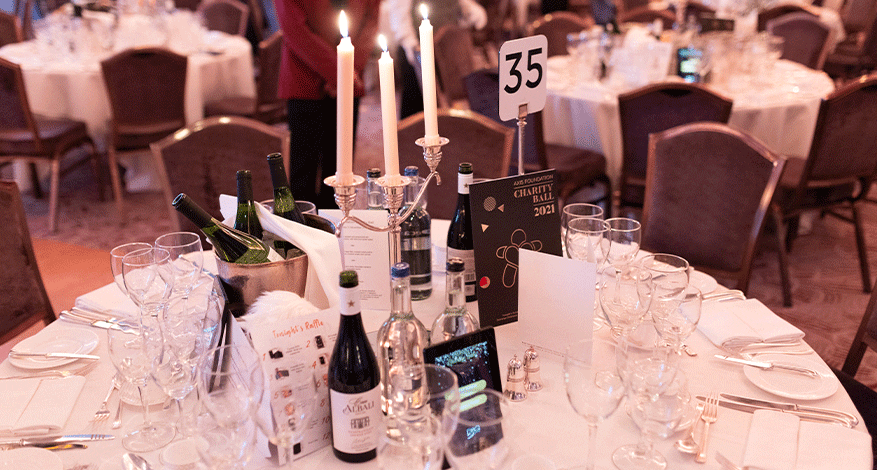 Charity Ball
2021 Charity Ball raises £340,000
Our 15th Axis Foundation Charity Ball raised £170,000 thanks to the generosity of our guests – our suppliers, subcontractors and supporters.
Axis Europe, parent company of the Axis Foundation, then match funded what was raised on the night to make a grand total of £340,000.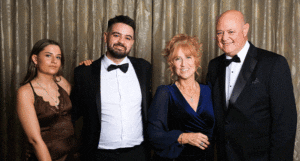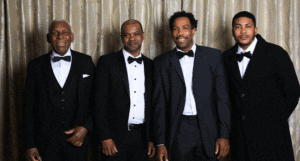 This money will go to fund and facilitate the small, local and impactful causes that the Foundation supports, including over £70,000 to our charity partner Demelza Hospice.
As our Foundation Chairman Peter Varney says: "I can't thank you all enough for your support. It is no exaggeration to say you have changed the lives of many vulnerable people and communities for the better."
The Axis Foundation's 2020 Charity Ball had to be cancelled due to Covid-19. So this 2021's record-breaking sum has even greater significance for the small local charities the Foundation support who were hit hard by the Pandemic.
The money raised at our 15th ball in December 2021 bring the total sums raised by all Axis' charity balls to £1,190,000.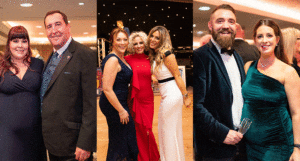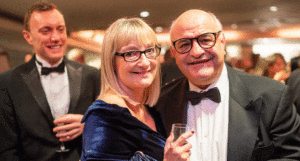 A very big thank you to everyone who made this happen including:
Our guests and everyone who attended and supported our 15th Charity Ball: A-Z Stone Repairs, AkzoNobel, BJL Electrical and Property Services, Brewers,Bute Group, Bulgaro, Cablesheer,Camview Security, City Plumbing,Clear Line, D & M Plumbing, DMD Installation, DMD Contractors, DMJ, Dynes Motor Group, ENVA, ESTEC Engineering, Example Recruitment, Excel Painting Contractors, Exterior Plas, FFT, Fleet Auction Group, Gertski Wealth Management, Horizon Installation, Howells  Solutions, ICD Solutions,Inner City Fabrications, Integral Environmental Solutions, J & D Pallets, J&S Maintenance, LMP Installations, M & R, Mark Building Maintenance, Marsh, Miranda Double Glazing, Masons Scaffolding, Moorepay, Pioneer Site Services, PSTG Fire Protection, Quay Office Group, Rich Demolition, ROCC, Rose Construction, Russell Trew, Sei Contractor, SLK, Symphony Windows, Thermoserv, TOR Coating, Thomas Mansfield, Employment Law Solicitors, TW Drainage, Ultimate Access Solutions, Ultimate Construction Group, VH Electrical, Virtus Energy, Your Image
All who kindly sponsored our evening: Alandale Plant & Scaffolding and Example Recruitment (our entertainment), Miranda Double Glazing (our violinist Rachel Somerset), Jaw Roofing (our drinks reception)
Those who generously donated to our auction and raffle: AkzoNobel, Alan Curbishley, BG Building, Butler & Young Associates, CMS, Crown Paints, David Moss, Emitwise, Galway Hynes Ltd, John Hayes Axis CEO, Joe Ibrahim Axis MD, Intex Facades, J&S Heating, JLJ Decor, Let It Flow, Parish Print, Pump Practitioners, Stuart Fenn Property Services Ltd,  Geoff Shreeves – Sky TV, Thomas and Thomas
And to those who once again kindly gave their time: Charles Hanson – Auctioneer, Kevin Reynolds – Manager of Soul Connection and Glenn Macnamara, Steve Sutherland – our fantastic MC for the night!
Read here how we scooped the Corporate Foundation category of the Business Charity Awards