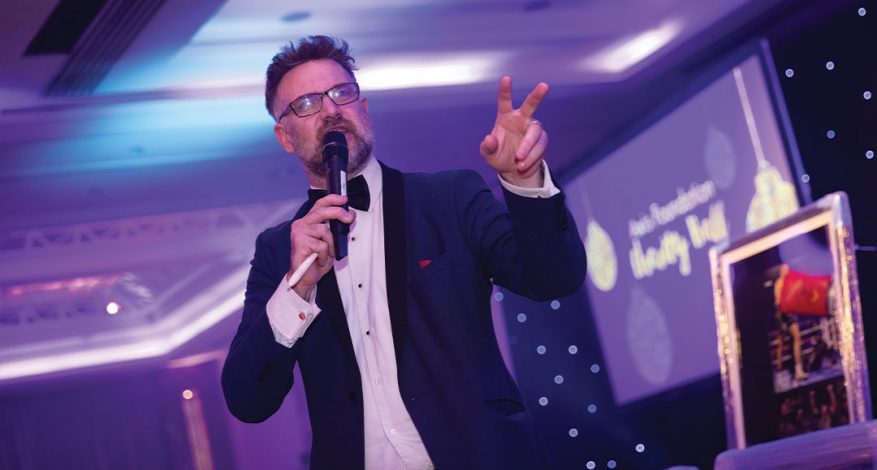 Charity Ball
Foundation Charity Ball raises £430,000
Thanks to the generosity of our guests – suppliers, subcontractors and supporters – our 16th Axis Foundation Charity Ball raised £215,000 for our charity partner Demelza and the Axis Foundation.
And this year, our parent company, Axis Europe, match-funded the amount raised at the ball – so a further £430,000 will be available for the small, local and impactful causes the Foundation supports including Demelza. At the heart of our celebrations was the fact that our Foundation has donated £2m in our history of giving. And now we're planning how to give away the next million! Without the generous support of the following people at our ball, we could not have raised this record-breaking amount!
Here's the Programme we produced for the night, and find our full photo album here!
A big thank you to our supporters:
A to Z Stone Repairs Ltd
A&B Electrical Contractors Ltd
Abdelmalik Hamli
AC Davis Electrical
Adeva Home Improvements Ltd
AkzoNobel
Alandale Group
ASA Scaffolding Ltd
AstonLark
Avanza
Barwin
Baxi
BG Building
BMB Drylining Ltd
Brewers
Britelite Windows Ltd
The Bute Group
Butler & Young Services Ltd
BVL Scaffolding Co Ltd
City Plumbing
CM Electrical Midlands
Crown Paints
David Moss
Decor Repair Services Ltd
Dimetrix Electrical Services
Enigma Security Solutions Ltd
DM Jones
DMD Contracts
Estec Engineering
DMD Installation
DMG Office Ltd
Dynes Motor Group
Example Recruitment Group Ltd
Grant Thornton
Excel Painting Contractors
Exterior Plas
FFT
Five Point Recruitment
Genesis Incorporated
Gertski Wealth Management
Howells
Group 1
Horizon Installation Ltd
Inner City Fabrications
Integral Environmental Solutions Ltd
Kent Supreme Heating
Intex Facades Ltd
J & S Heating
J&D Pallets
LMP Installations
London Drainage Facilities
M&R Building & Landscaping Ltd
Martin Arnold
Masons Scaffolding
Mastacab
Meru Services
Miranda
Moron Services Ltd
Multifleet Vehicle Management
The Pump Practitioners Ltd
Quayside Office Furniture
Peter Varney Associates Ltd
Pioneer Site Services Ltd
Potter Raper
Premier Roofing and Construction
RBC Scaffolding
Resideo Honeywell Home
Rich Demolition
Roofmasters Watford Ltd
Russell Trew
Geoff Shreeves
SLK
Stuart Fenn Property Services Ltd
Travis Perkins
Symphony Windows Ltd
Thermoserv Ltd
TW Drainage
UK Roofing Specialist Ltd Ultimate Services
Ultimate Access Solutions
Universal Roofing Ltd
VH Electrical (UK) Ltd
Vinyl Creations Ltd
Vivbuild Ltd
Vodafone
Warrens Roofing
Your Image
To our Entertainers and Auctioneer
Charles Hanson – Auctioneer
Kevin Reynolds – Manager of Soul Connection, pianist Alex Bennett and singer Roy Hamilton
Steve Sutherland – our MC
To those who sponsored the evening
Masons Scaffolding who generously sponsored our band Soul Connection
London Drainage who generously sponsored our champagne reception
Example Recruitment Group Ltd who generously sponsored our pianist Alex Bennett
BG Building who generously sponsored our singer Roy Hamilton
Five Point Recruitment who generously sponsored our photographer Amit Champaneria
To our Patron Alan Curbishley and all the Trustees of the Axis Foundation