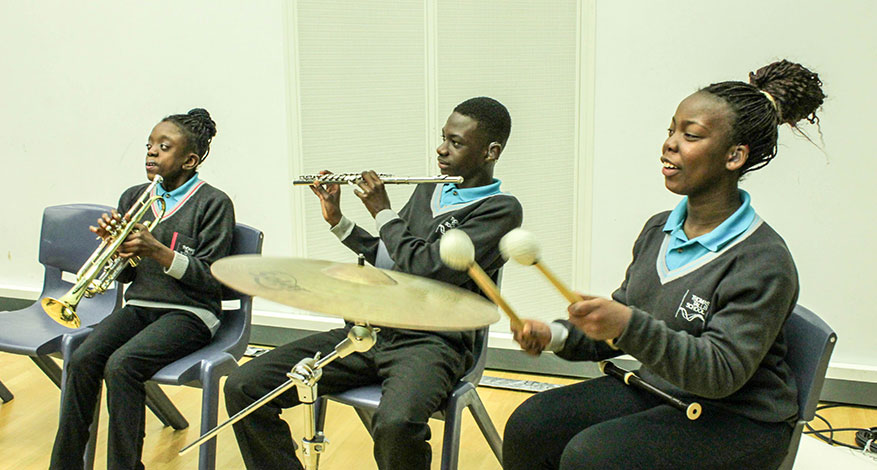 Donations
London Philharmonic Orchestra
London orchestra continues to display their talent and passion for singing through our donation to their Sound Journey programme for pupils with special educational needs.
The London Philharmonic Orchestra, founded in 1932, is one of five permanent symphony based orchestras in London.
Not only are they renowned for their passion for music, they also have a passion and drive to give back to their community, which is why the Axis Foundation is delighted to have donated £1,500 to their Sound Journeys programme.
Sound Journeys is a dedicated and tailored programme for children with special educational needs in South London. They work with different centres and schools in the area, previously working with Aurora House, a centre for primary aged children with autism in Lambeth, and with the Deaf Support Centre at Thomas Tallis School, a mainstream secondary school in the borough of Royal Greenwich.
Workshops are run throughout the programme in which they learned about different instruments, increased their musical awareness and developed communication and social skills. Teachers were able to access Continued Professional Development sessions which provided the skills and confidence needed to continue working with music for future classes.
"We were absolutely delighted to receive the donation from the Axis Foundation. The money has helped us to bring music into the lives of children with disabilities ranging from severe autism to profound deafness, and to give class teachers the skills and confidence to continue including music in their classrooms for years to come. The grant has made a lasting difference to the lives of both the children and their schools," Clare Lovett, Education Director (Maternity Director). 
28 pupils, three class teachers and seven teaching assistants participated directly in the project, but more pupils will benefit from the new skills and confidence which the teachers and teaching assistants have developed.