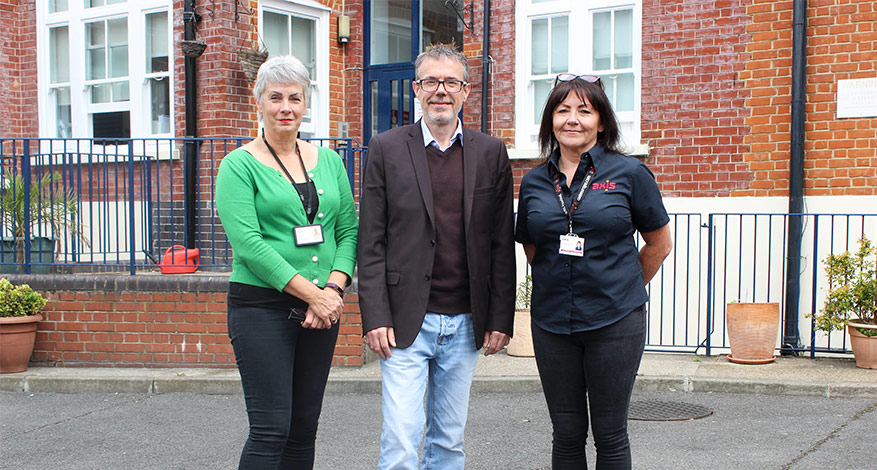 Community
Equinox Care
Accessible bathroom at drug and alcohol detox centre
Open 24/7, 365 days a year Equinox at Brook Drive provides medically supervised alcohol and drug detoxification programmes for people aged 18+. Many service users have other needs including mental and physical health needs and challenging life circumstances.
Through Axis' cyclical decorations contract with our client L&Q, Catherine Weedon, Client Liaison Manager at Axis, visited Equinox. She explains: "During my meeting and walk around with Mark Masterson, Equinox Manager, I found out that their bathroom was in need of some TLC: it was not really fit for purpose. I realised the magnitude of help the Equinox drug and alcohol detoxification centre provided. And I saw – by helping – we could give something back and would be exercising all our Axis core values."
Catherine therefore alerted the Axis Foundation to the needs of the centre: the Foundation provided funds of £5,600 and Axis people volunteered to refurbish the bathroom at Equinox, turning it into a wet room with new tiling and new flooring and also installing a new shower, sink and toilet – all within two weeks!
"When Cathy magically secured funding I was gobsmacked! Accessibility is very important to us. Now we have an accessible bathroom and toilet for all our residents and service users" – Mark Masterson, Equinox Manager

"We've worked with Axis for six years now, and during that time they've regularly been involved with the CSR projects in our areas. Their involvement here and over the years has been fantastic" – Carolle Downer, Planned Projects Manager at L&Q Group