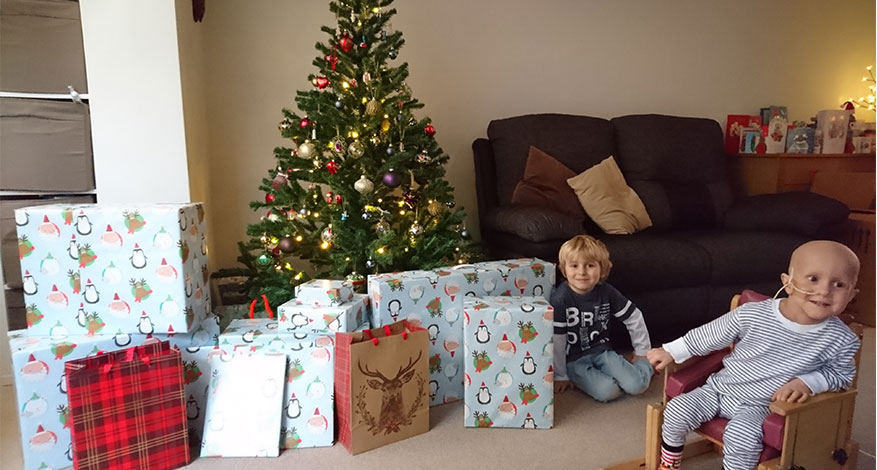 News
Big Christmas Giveaway
For most of us, hopefully, Christmas is full of festivities, fun and feasting with family. For others less lucky, particularly for the sick, it may be a cold and desperately lonely time.
That's why, in the run up to Christmas, the Axis Foundation invites Axis people to suggest the names of individuals or organisations who need a little extra money or support at Christmas.
Regular volunteers in their local communities, Axis people are well placed to know individuals and organisations who need a helping hand at Christmas.
The nominations are discussed by the Foundation Trustees and they allocate support where it is most needed. And that, quite simply, is why it's called The Big Christmas Giveaway.
Christmas Giveaway donations total £20,000 in the two years since the launch of the Big Christmas Giveaway. In 2019, to mark the start of the Foundation's 10th birthday year, the 2018 Big Christmas Giveaway was replaced with Generous January 2019 taking our total of giveaway donations to £30,000.
Here are just a few examples of how our Christmas Giveaway donations
Disney dream comes true: A teenage boy who is deaf and severely disabled requiring full time care had a trip to Disneyland in Paris with his father, the full time carer.
Axis Santas: A mum suffering from cancer had her best Christmas ever! Axis people played Santa delivering gifts to her family, including her son who has Leukaemia.
Chair and care: A seriously ill little girl with a rare bowel motility disorder with no cure received a new specialist recliner bed to help her, and also her carers.
Family support: A bereaved young Croydon Council tenant who had become the family's primary carer received a new carpet for the family lounge. The Foundation also donated vouchers to help with Christmas shopping.
Kitchen TLC: Big Christmas Giveaway donations purchased kitchen equipment for a Day Centre offering meals and care, company and friendship
Peace of mind: A Swan tenant received a new cooker. Axis teams also installed and checked it all for him too!
Winter warmth: A cold elderly tenant who was living in a flat which had no carpet received a new carpet. Axis fitted it for her too.
Shedloads of love: The MS Society Bexley & Dartford used their Christmas Giveaway donation to purchase a shed where they can safely store all their precious donations.
Spanish dreams: A seriously ill little girl fulfilled one of her dreams – to go to Spain to see her cousin get married – thanks to the Foundation's Christmas Giveaway donations towards her flight and insurance costs.