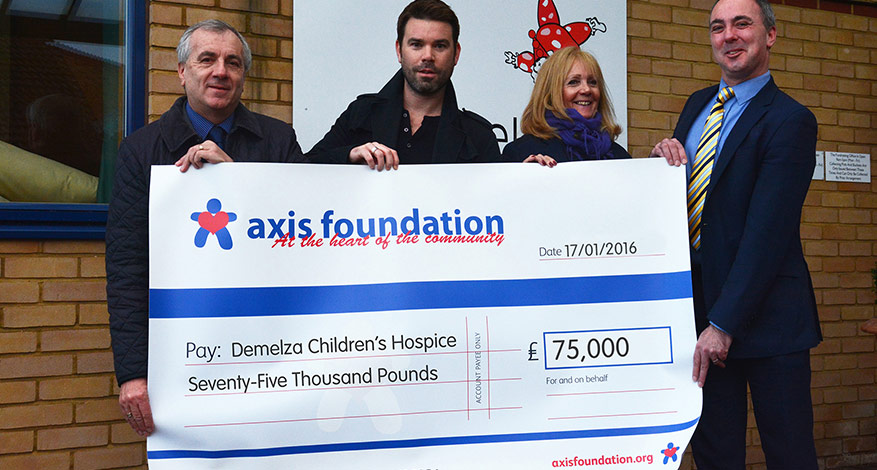 News
 Capital support for Foundation!
Capital Radio's Dave Berry accepted a cheque for £75,000 from Peter Varney, Chairman of the Axis Foundation, on behalf of Demelza Children's Hospice at the hospices premises in January 2016.
Demelza is Axis' charity partner; both the company and the Foundation are long-term and loyal supporters of the hospice and were glad of such capital support!
Peter Varney thanked the Capital DJ saying: "It is always a very moving experience to visit the Demelza Children's Hospice and you cannot fail to be humbled by the fantastic and caring work they do. Axis people have played a huge role in organising fundraising activities to support Demelza and deserve enormous credit for this achievement."